}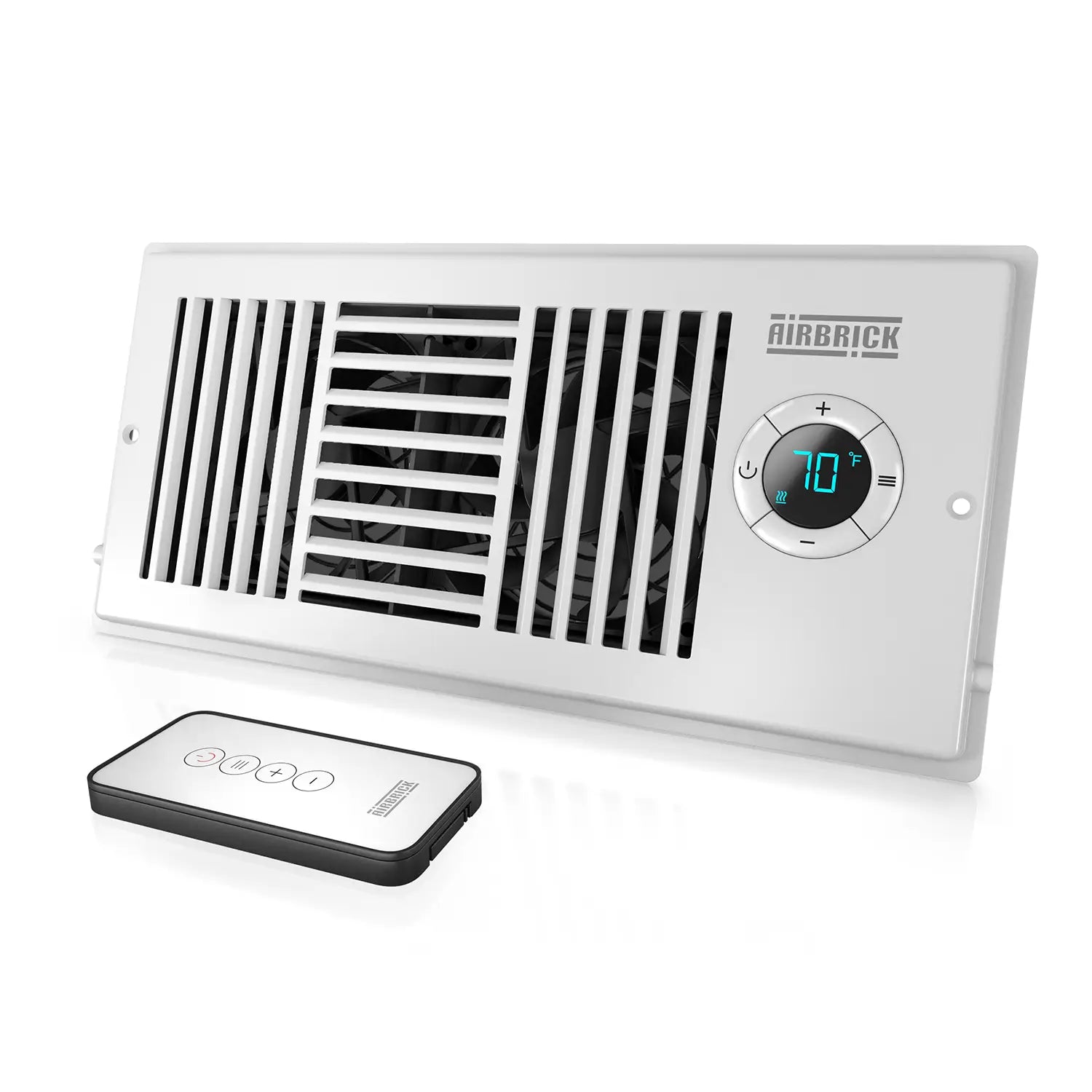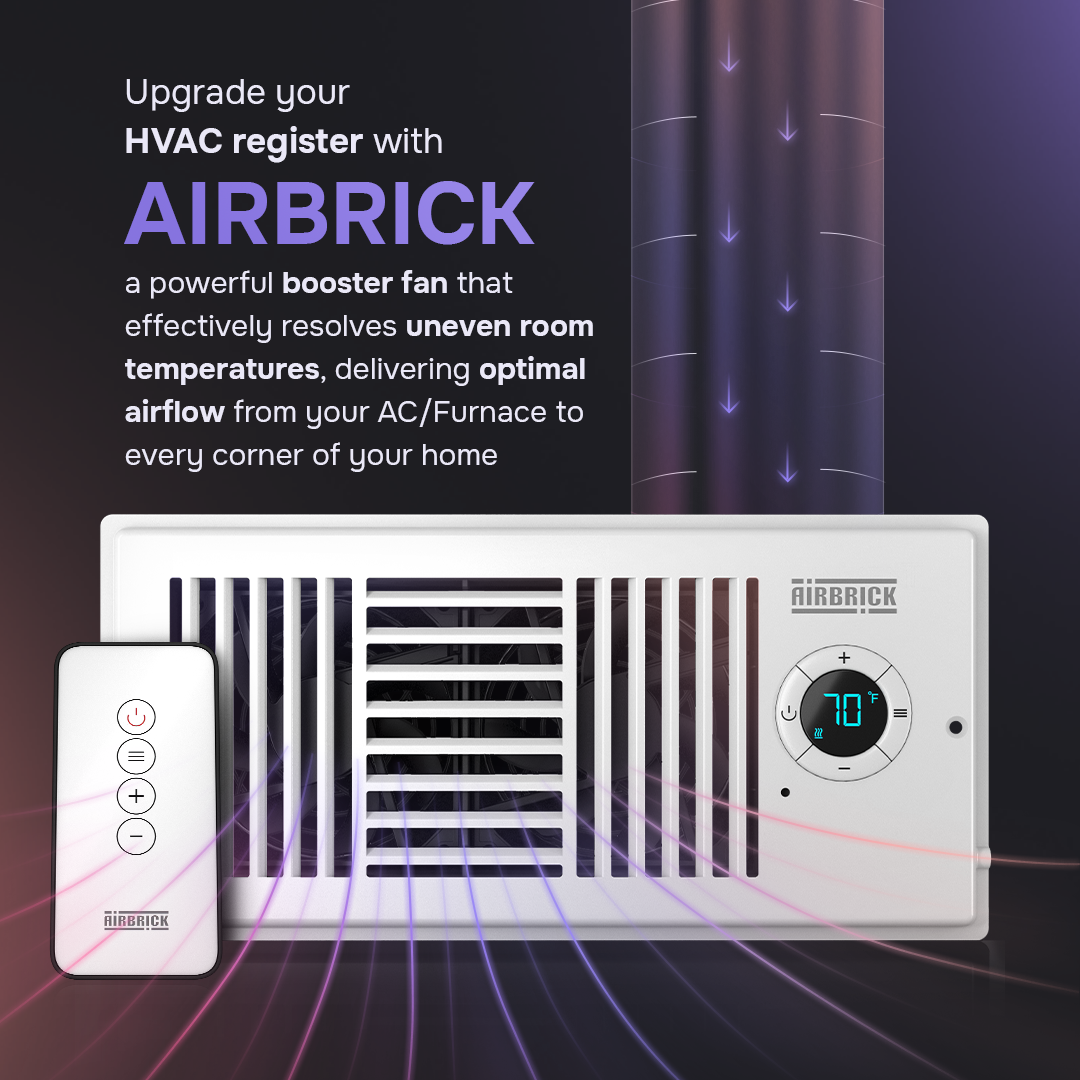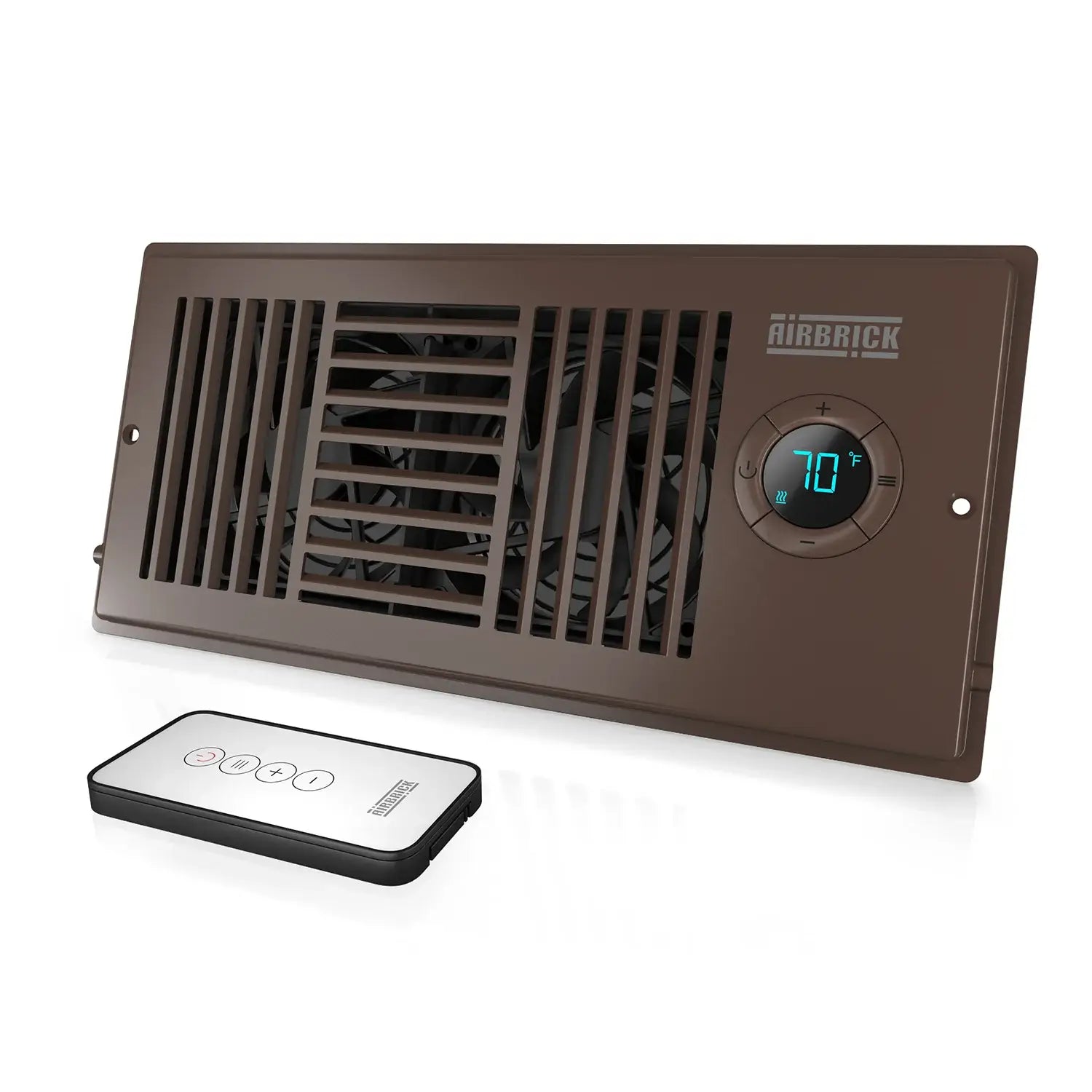 AIRBRICK 4" x 10" Register Booster Fan
Boost your HVAC system's performance with AIRBRICK, a high-powered smart duct fan that effectively addresses uneven room temperatures by distributing optimal airflow from your AC or furnace to every part of your home.
Regular price
Sale price
$69.99 USD
Unit price
per
Sale
Sold out
Share
View full details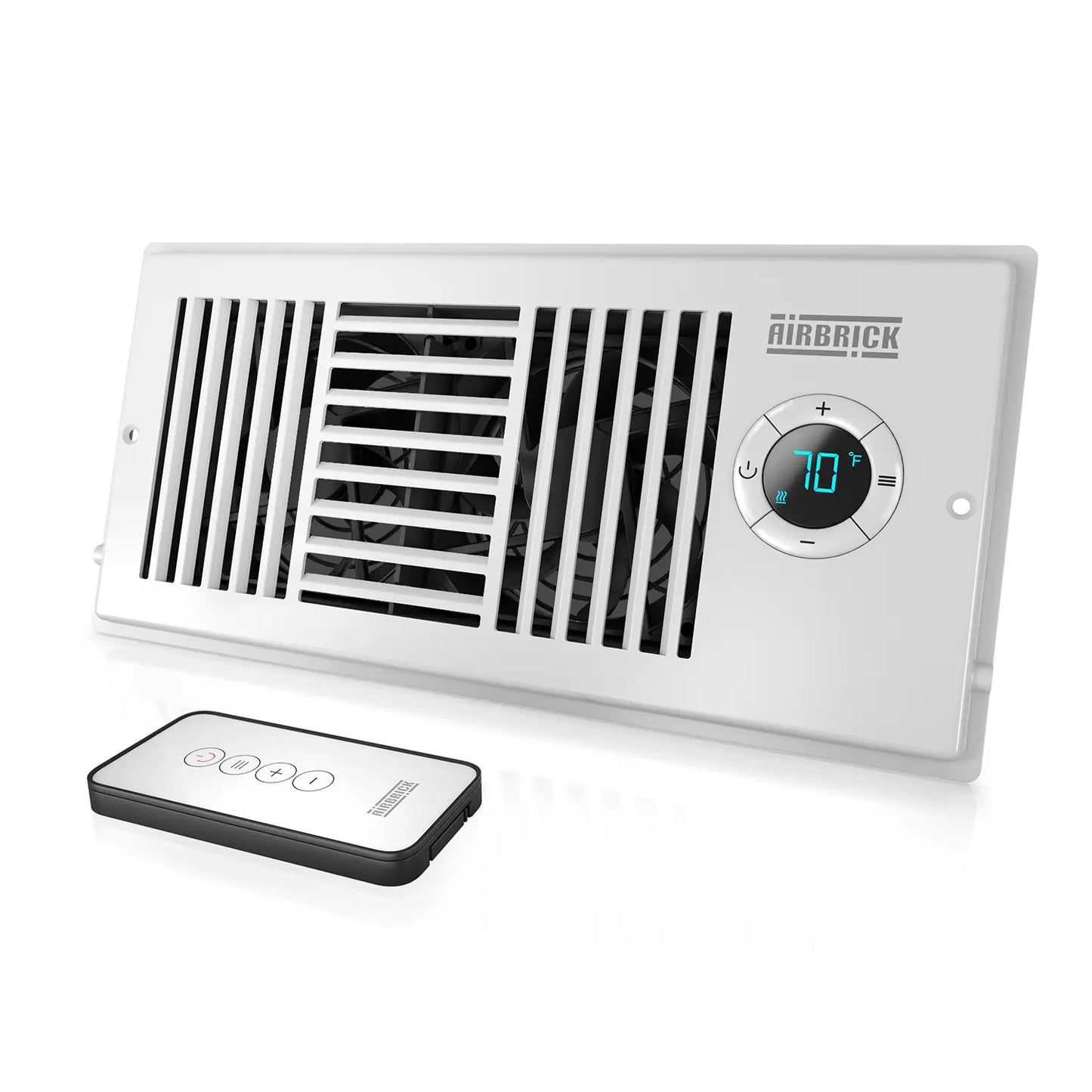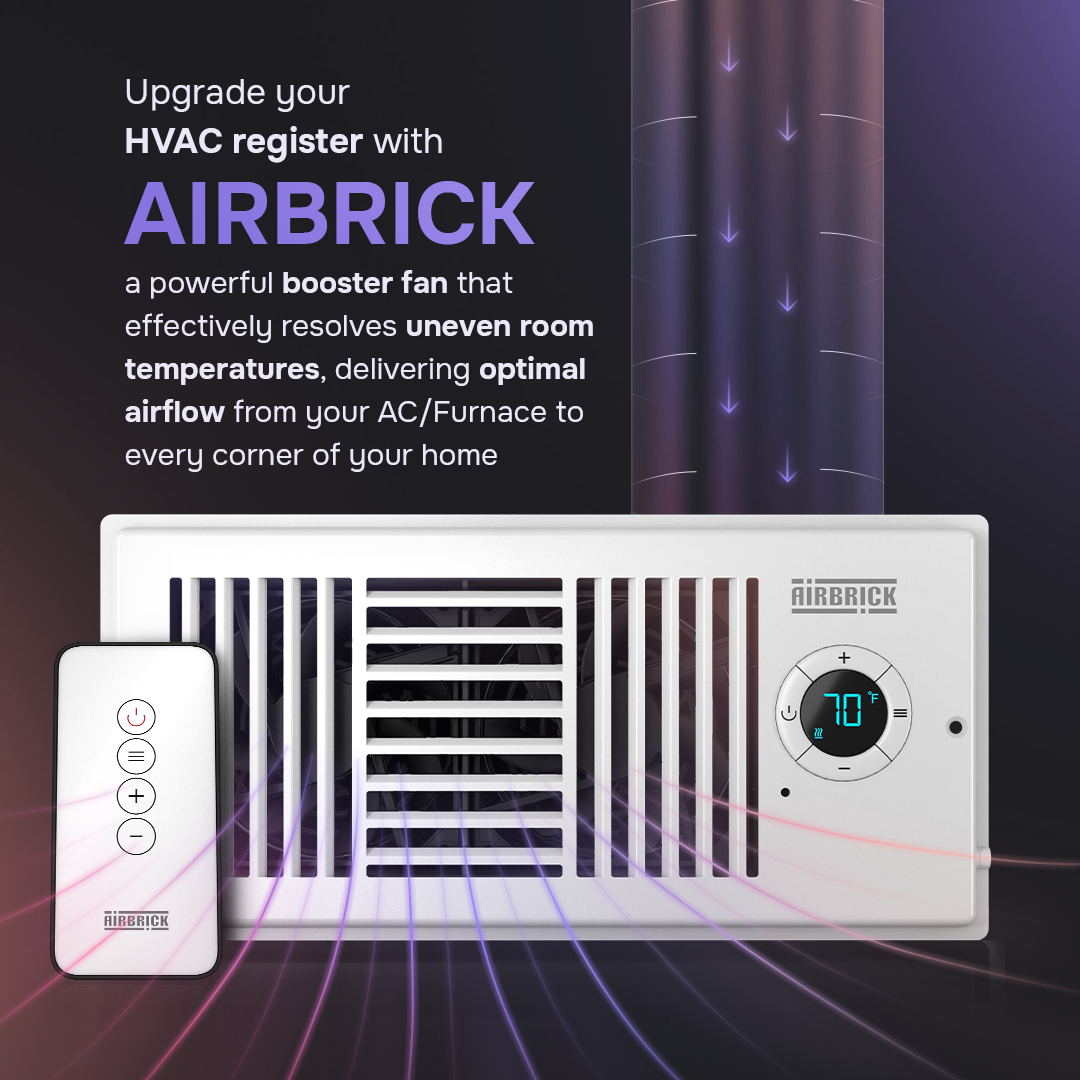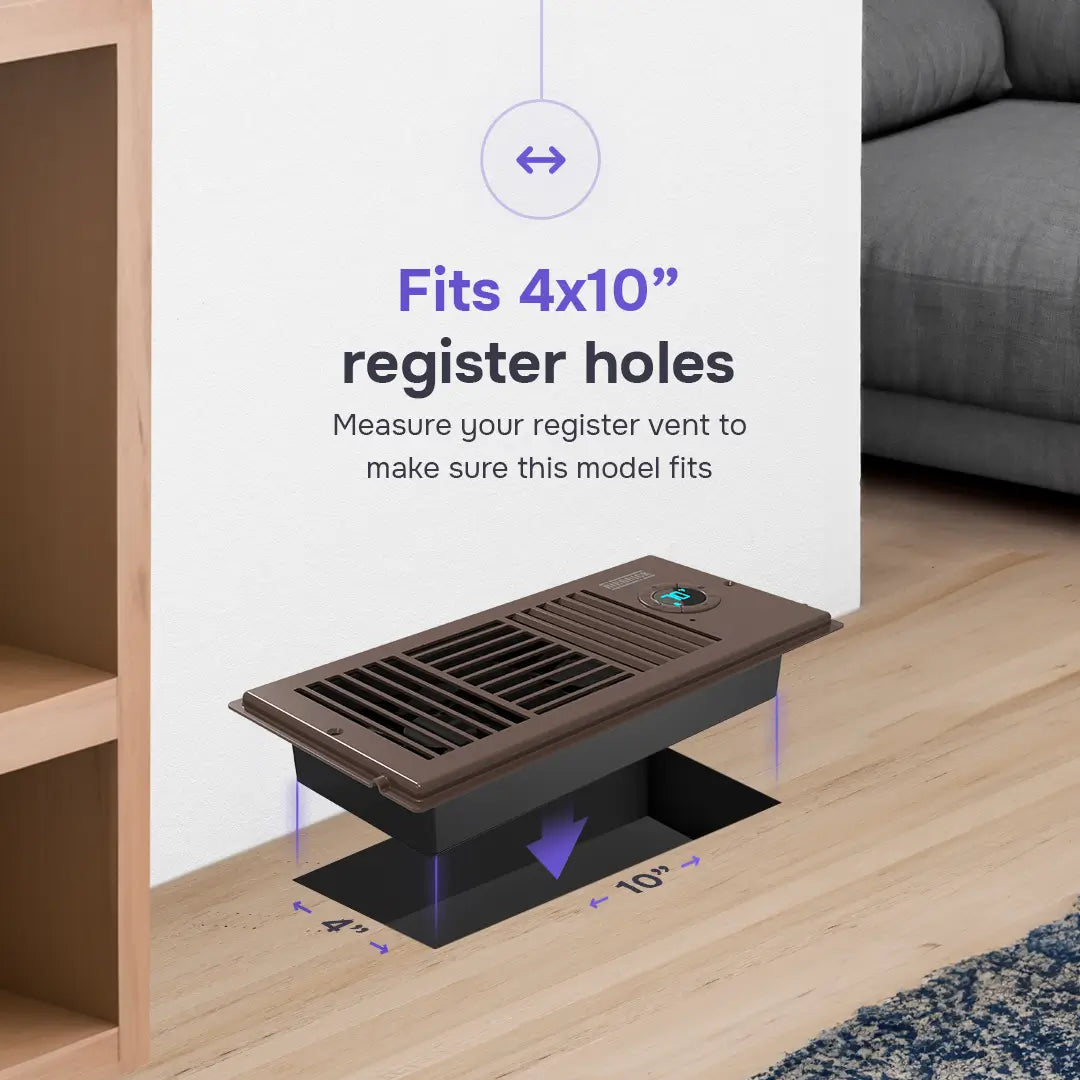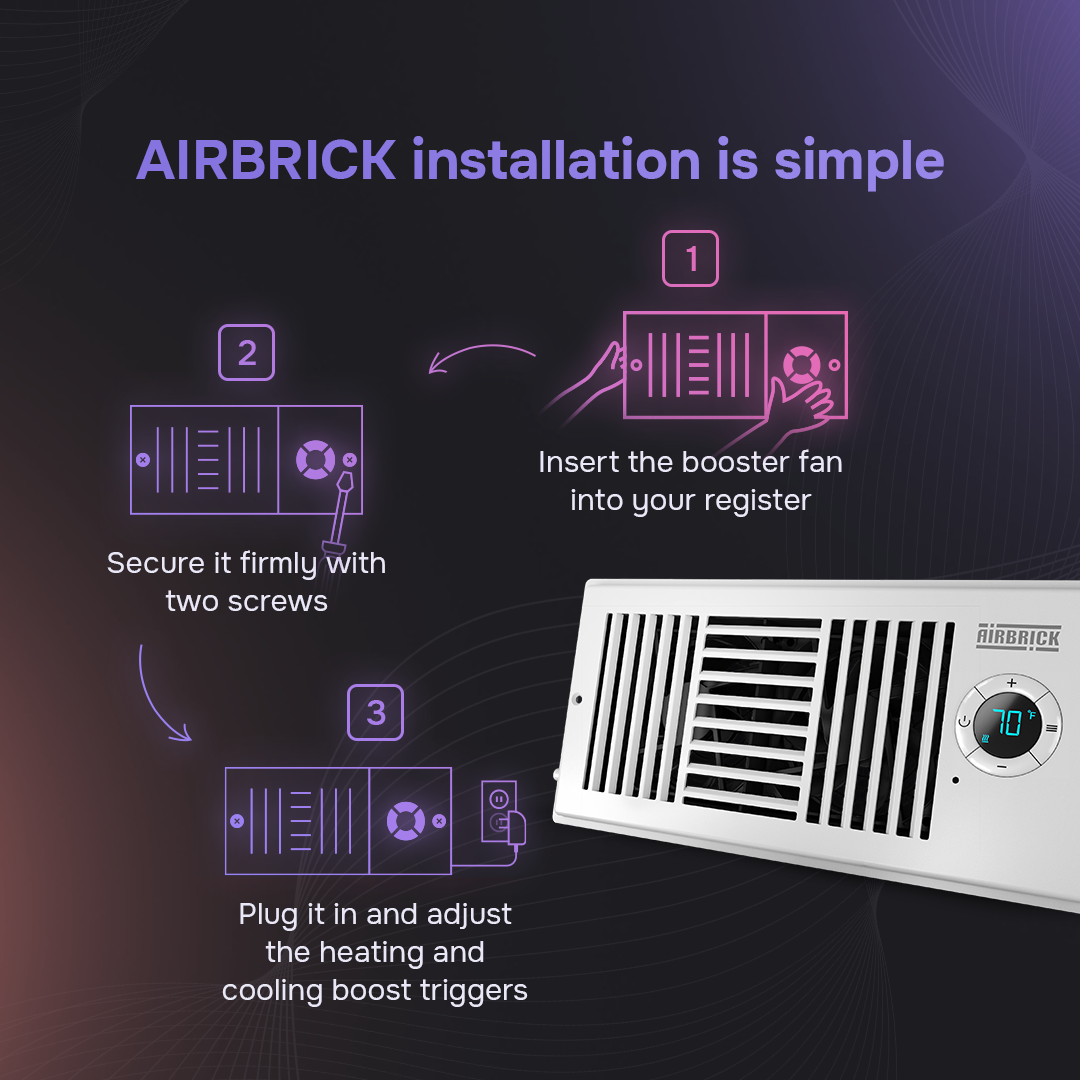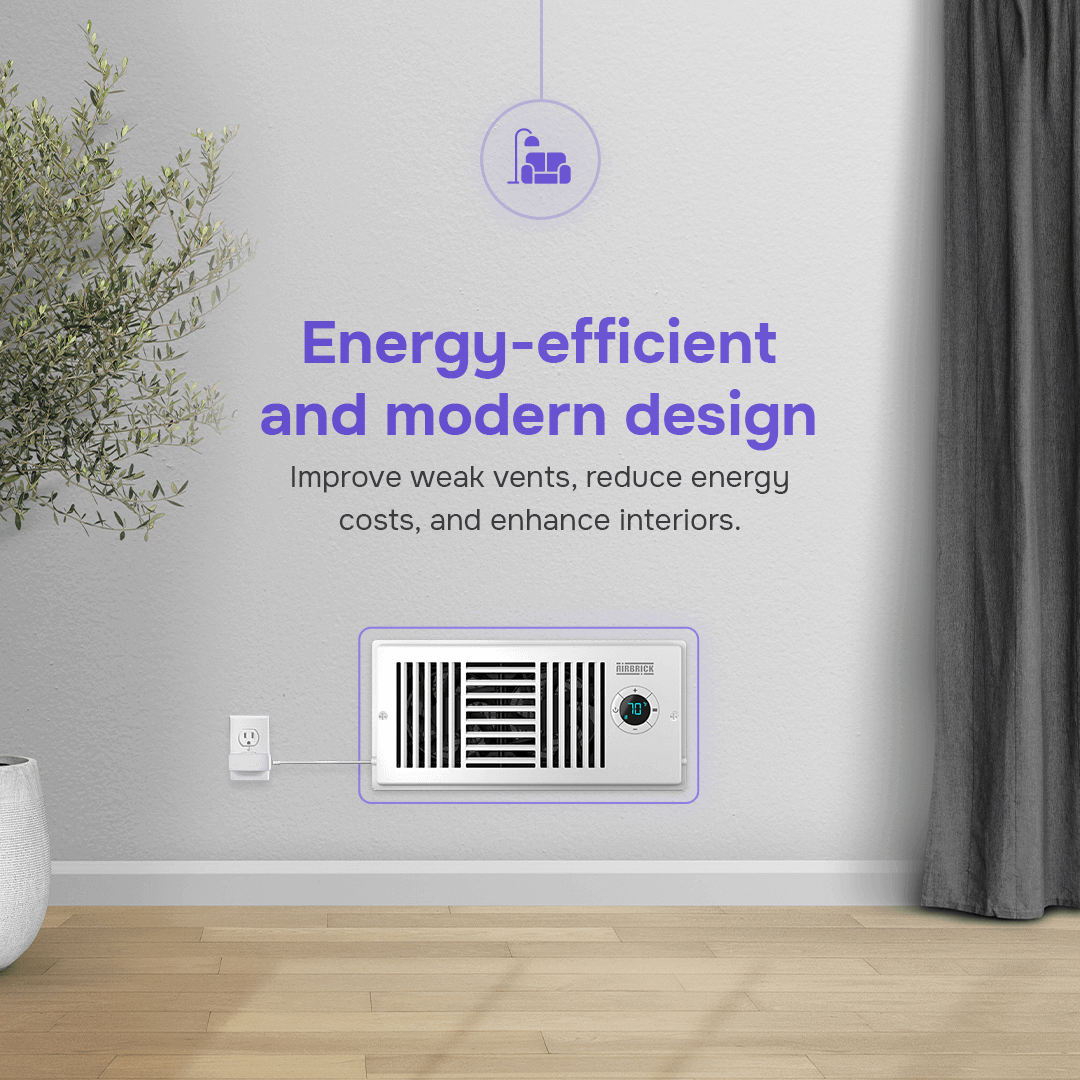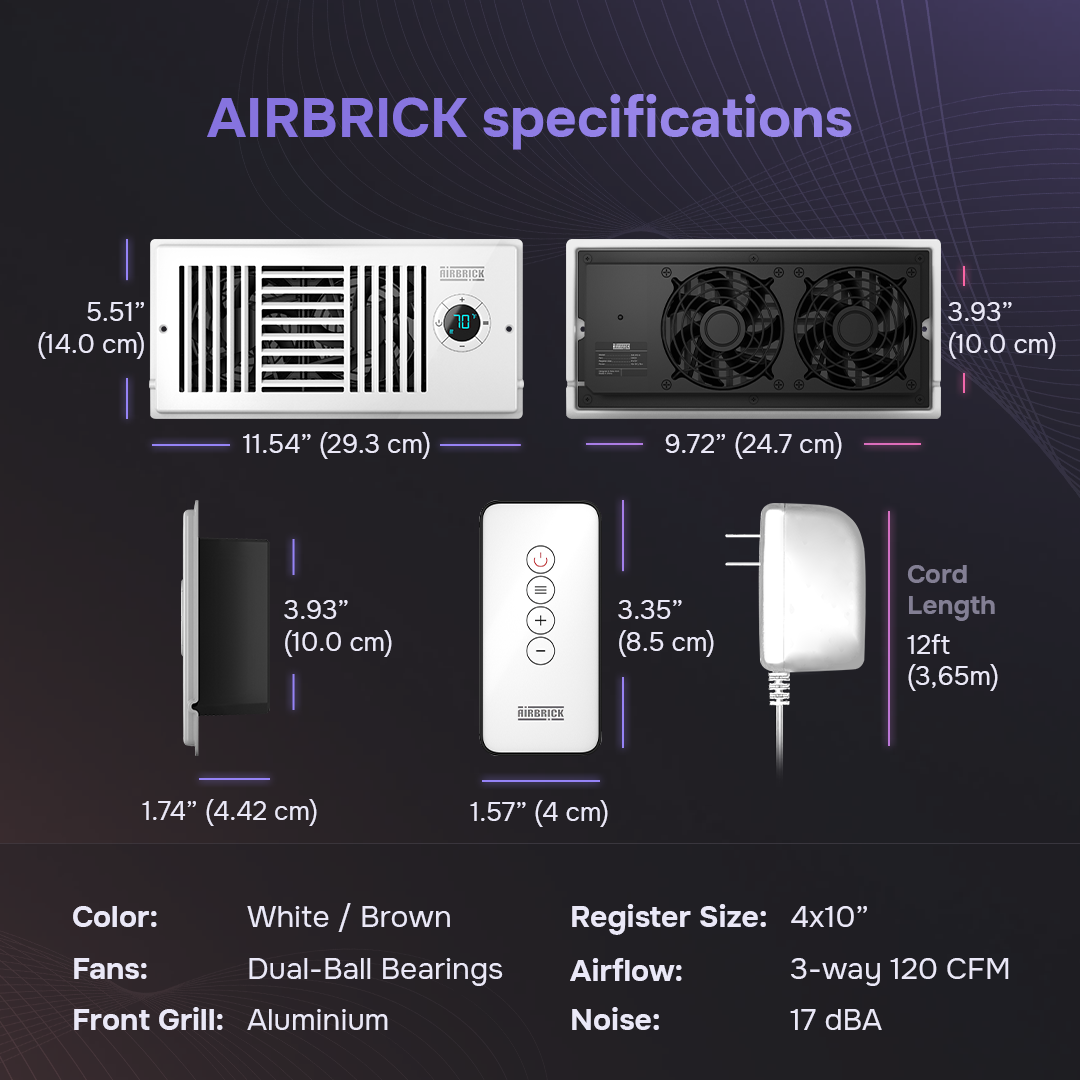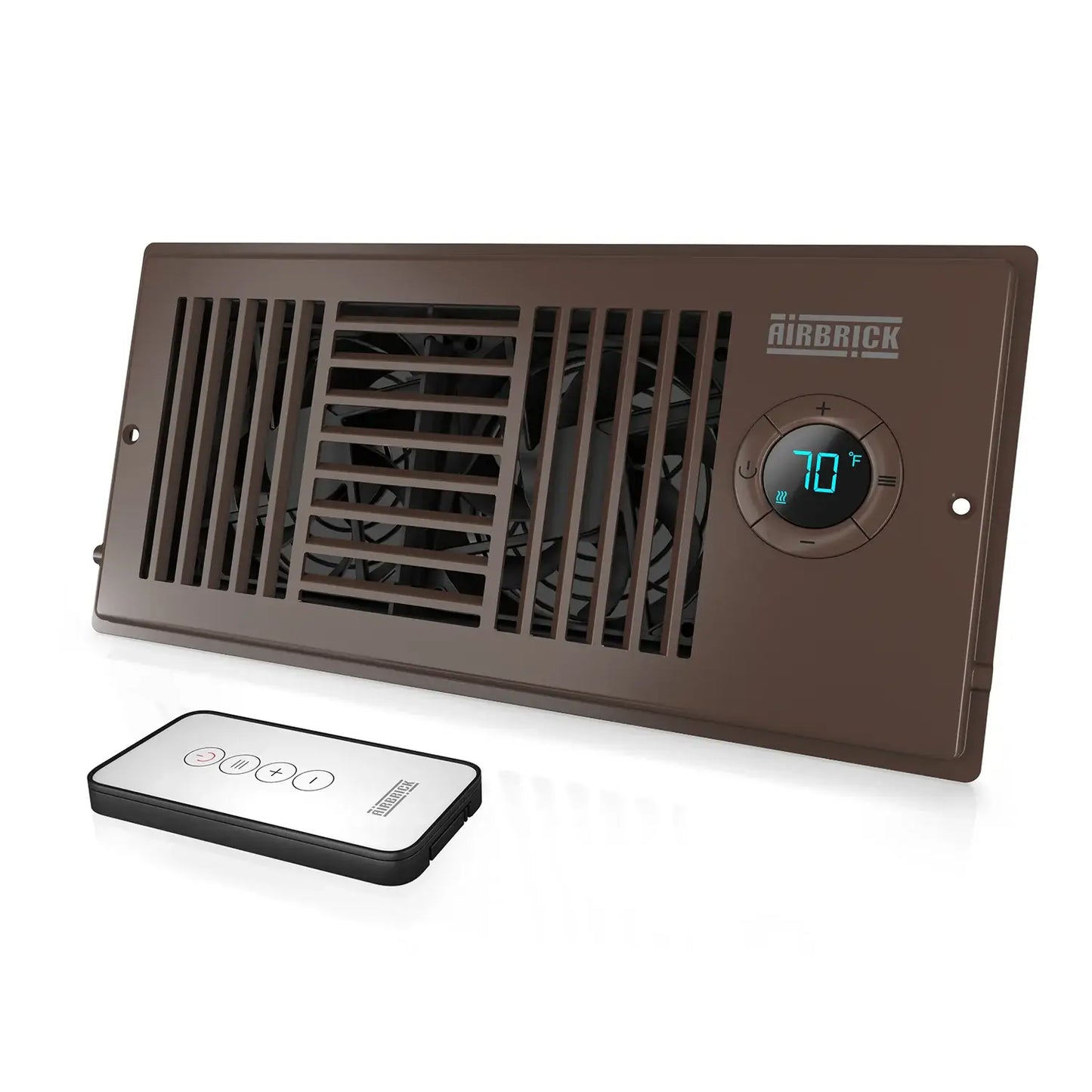 }
}
}
}
Smart thermostat

The Airbrick is equipped with a sophisticated thermostat system that gauges the temperature within the air vent, activating and deactivating the fans as needed. You have the flexibility to set the temperature triggers at your preferred levels. The duct booster fan automatically springs into action when the vent temperature hits the defined thresholds.

Convenient Remote

Experience the ease of a remote control that replicates all the features of the device. Modify the temperature settings, fan speed, and display brightness without needing to move from your spot. The remote control is designed for comfort and simplicity of use. Whether you're engrossed in a TV show or busy at your desk, the remote control brings the control of Airbrick directly to your fingertips.

Easy-to-Use Interface

The Airbrick's intuitive interface simplifies the management and customization of your vent booster fan. Its user-friendly controls and design make adjusting settings a breeze. Additionally, the backup memory feature guarantees that your preferred settings are preserved, even during a power outage. The dimmable display allows you to adjust the brightness to your liking.

Aluminum grill

The Airbrick register booster fan showcases a three-way aluminum front grill that efficiently disperses the airflow. This design enhances airflow distribution, contributing to a more comfortable environment in your home. With its sleek and modern aesthetic, the Airbrick blends effortlessly into any room, adding both style and functionality to your home's HVAC system.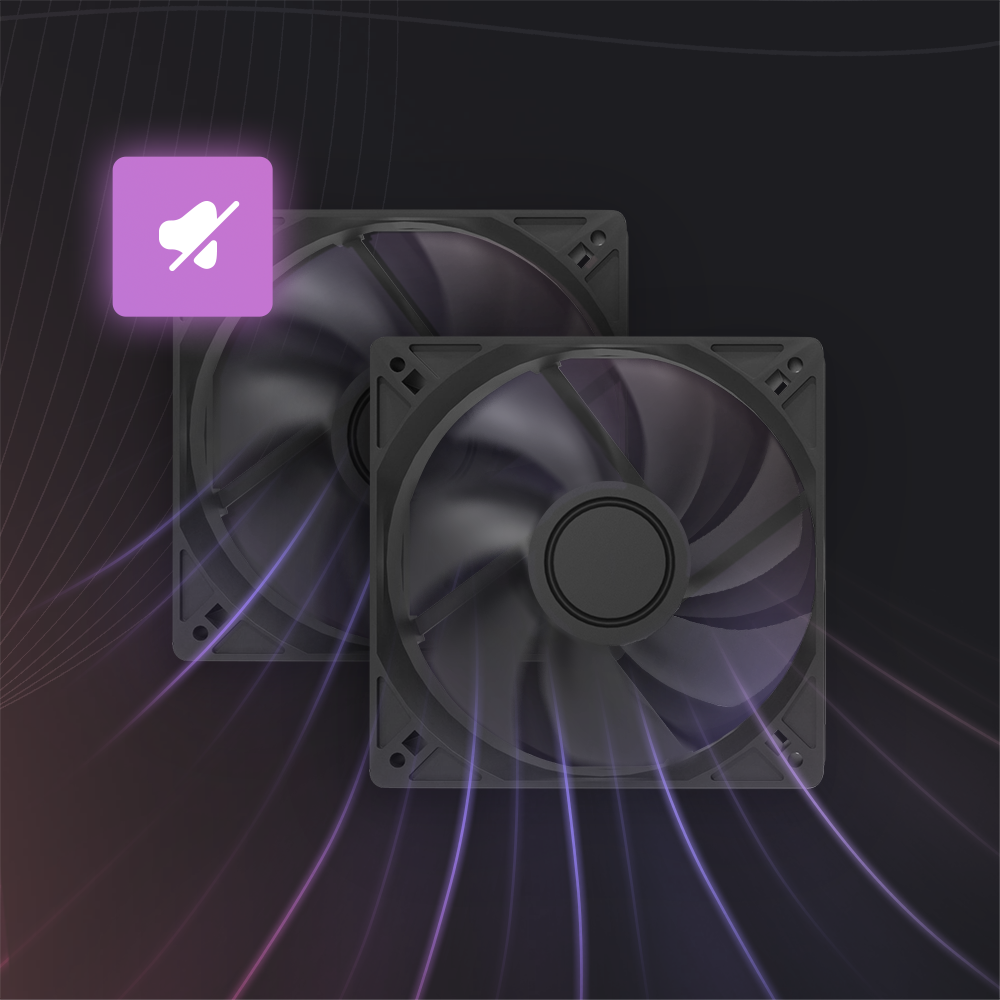 Innovative Fan Design
Airbrick's fan technology is designed to deliver high-performance airflow without compromising the quiet atmosphere of your home. With 10 adjustable speed settings, you can personalize the airflow to suit your needs. Whether you need maximum power or a gentle breeze, Airbrick's fans are ready to accommodate.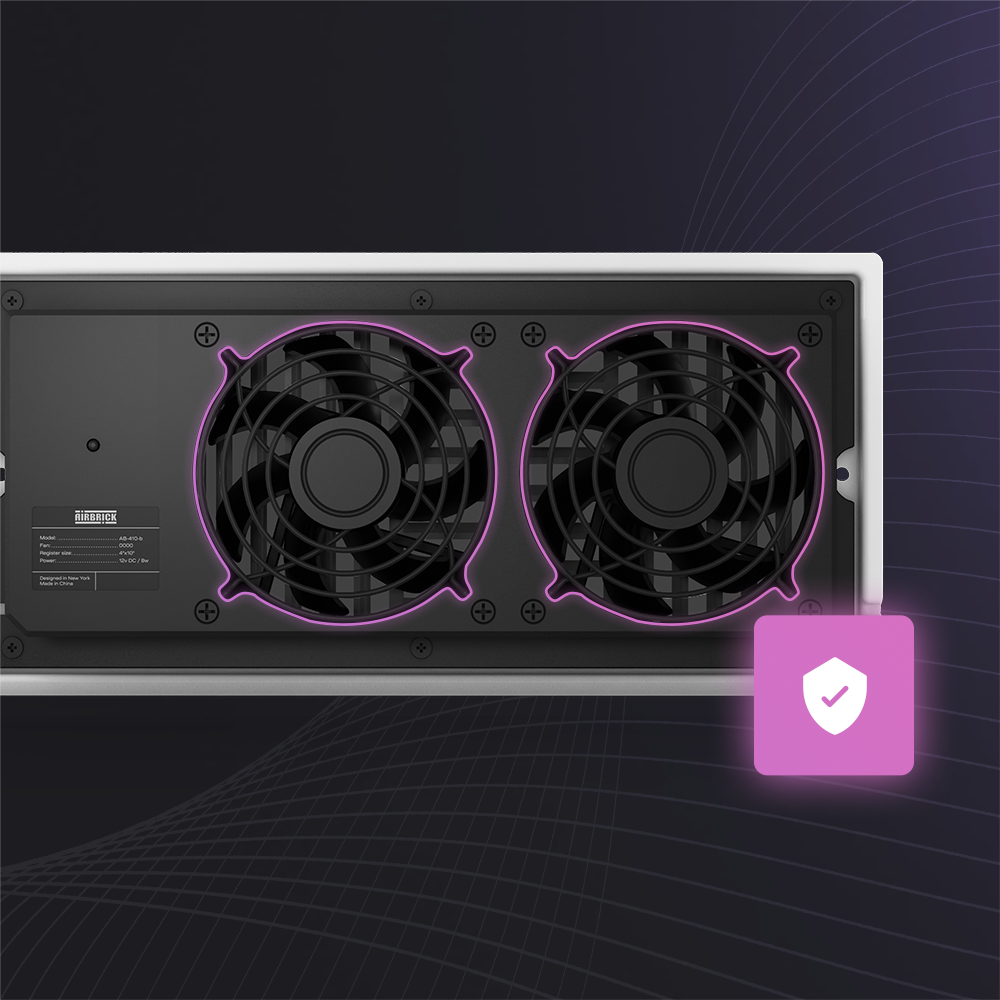 Built for Durability and Performance
Airbrick fans are carefully engineered for high static pressure applications, offering the best airflow solutions for ducted systems. The fans' dual ball bearings are designed to last for tens of thousands of hours, promising dependable and enduring performance. The design allows for flexible mounting options, both horizontally and vertically, simplifying the installation process. With Airbrick, you can rely on the enduring quality and dependability of our fans for many years.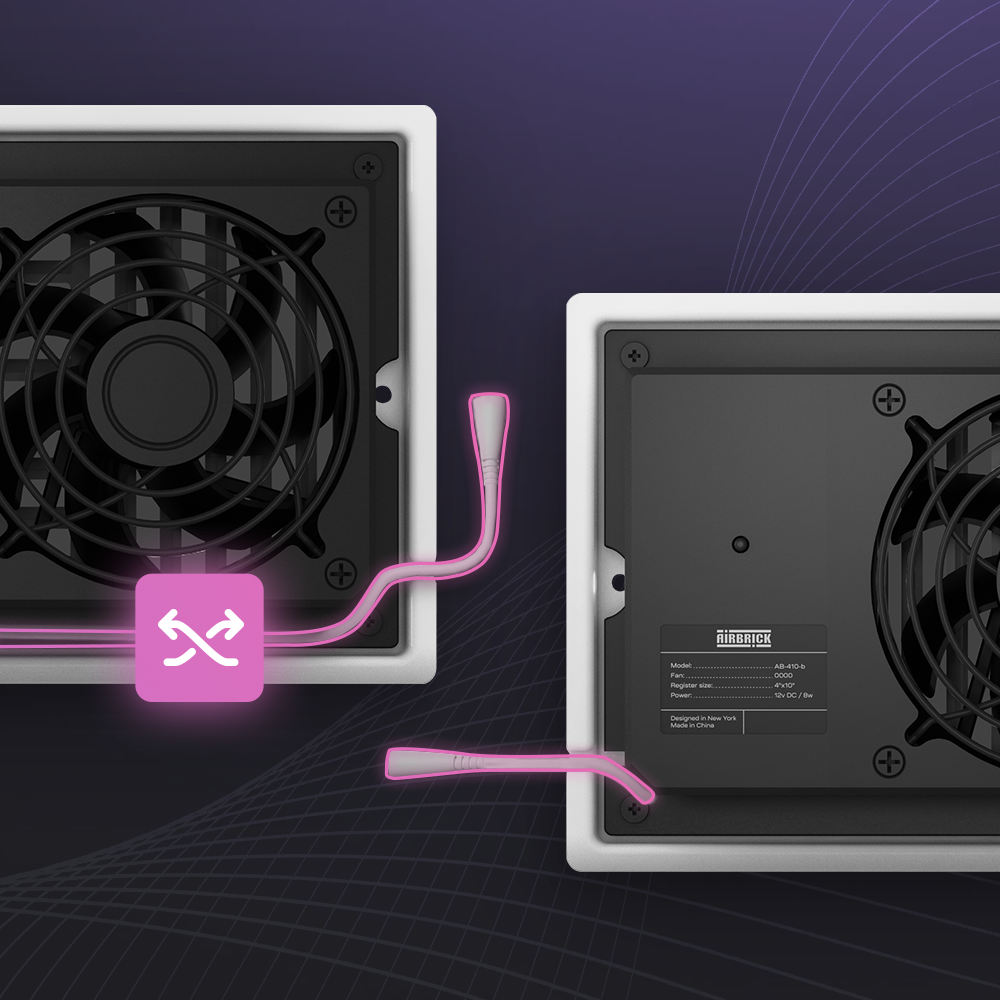 Versatile Cable Design
Airbrick features a reversible cable, a handy attribute that enables easy connection of the booster fan, irrespective of the wall outlet's location. The cable is designed to snugly fit into grooves on both sides of the device, facilitating a swift and hassle-free installation. No more struggling with cable direction - enjoy the ease and convenience of Airbrick's reversible cable.
Improve your home's cooling and heating
with the Airbrick 4x10" duct booster fan, specifically designed to enhance the perfomance of your HVAC system.